No need for a reservation
Just turn up, and you'll be seated as soon as a table becomes available. This can mean there's a wait during our busiest times, so, if we can't seat you immediately we will take your number and call you when your table is ready. Our great location means we're surrounded by some brilliant pubs and shops.
In a large group? Call us to book a table for parties of 10 or more people, or feel free to email us your requirements.
Prefer to have a takeaway? Scroll down to place your order.
MAIN MENU
1.CHOOSE YOUR BASE
Soft Corn Tacos (NGCI)
Soft corn tacos with shredded white cabbage, diced onion and radish.
BURRITO
Flour tortilla with re-fried beans, green rice, cheese and sour cream.
QUESADILLA
Flour tortillas stuffed with melted cheese and sour cream.
TOSTADA (NGCI)
Crispy corn tacos topped with re-fried beans and shredded lettuce.
BURRITO BOWL (NGCI)
Re-fried beans, green rice, cheese and sour cream. No tortilla wrap.
SLOW COOKED SPICY BEEF
£8.75
Slow cooked stewed shin of beef (with a complex mix of spices, woody herbs and chilli)
Crispy fresh fish
£9.00
Catch of the Day (fresh that day from our supplier, straight from their boats & battered)
14 hour smoked pulled pork
£8.75
14 hour in house, smoked pull pork (with a Mexican spiced rub)
Free range Chicken and Homemade Chorizo
£8.95
Homemade Mexican Chorizo
£8.75
King Prawns Chilli Lime
£9.50
Pan-fried King Prawns with garlic, chilli and lime.
SWEET POTATO, SQUASH AND FETA
£8.00
Butternut squash, sweet potato roasted with a chipotle adobo and feta (V)*
Black turtle beans and roasted veg
£8.75
Black Bean and Adobo roasted veg (V)*
* vegan and lactose intolerant guests can substitute dairy for guacamole
3.CHOOSE YOUR SALSA & TURN UP THE HEAT
Cooked Chipotle Salsa
Medium 
A smokey tomato based cooked chipotle salsa.
XXTRA HOT NAGA Salsa
Very Hot!
Not for the faint-hearted made with the notorious ghost naga chilli.
Green Tomatillo
Mild
A smooth blended mild green tomatillo salsa.
Habenero Salsa
Hot
Delicious hot and fiery salsa.
Salsa of the week
Exciting new salsa, ask your server for details.
KIDS MENU
CHOOSE FROM ONE OF THE FOLLOWING

£6
TACO  /  
BABY BURRITO  /  
BURRITO BOWL  /  
KIDS QUESADILLA  /  
TOSTADA  /  Salsa & Tortilla chips
All accompanied by either juice, auga fresca or slushie.
WARM TORTILLAS CORN OR FLOUR
£1.50
CORN, MAYO, LIME, PARMESAN
£4.00
ESCABECHE
£2.00
Mexican pickled veg
Additional information
All our chicken is free range but may contain bones, our Mexican chorizo is made right here, our smoked pulled pork is smoked in house. Our fish is supplied by local fishermen.
We always try to source from small local independent suppliers.
We cater for vegans. Please ask us if you have any specific food allergens.
(V) Vegetarian, (VGN) Vegan, (NGCI) No gluten-containing ingredients
Churros dulce de leche
£5.00
CHOCOLATE CHURROS AND ICE-CREAM
£6.00
SELECTION OF BOHO GELATO ICE-CREAM / SORBET
£6.00
BOHO ICE-CREAM AND XO PARTON
£7.00
CHILLI CHOCOLATE BROWNIE AND ICE-CREAM
£6.50
HOMEMADE ICE-CREAM TACOS
£6.50
Ask for Boho Gelato flavours and toppings
NACHOS
£6.00
Tortilla chips, refried beans, cheese, pico de gallo salsa, guacamole, sour cream and jalapeños.
PORK, BEEF, CHICKEN OR HOMEMADE CHORIZO
£3.50
Chicken and Chorizo
£4.00
Chips and 1 dip / salsa
£3.00
Chips and 2 dips / salsa
£4.00
Chips and 3 dips / salsa
£5.00
CHOOSE YOUR SALSAS / DIPS
(NGCI)
Picos de gallo (mild)
£1.50
Green tomatillo (mild)
£1.50
Chipotle sour crema
£1.50
Jalapeños sour crema
£1.50
Calamari and chipotle mayo
£6.00
Spicy wings and Jalapeno crema
£6.00
Hot shots and chipotle sour crema
£5.50
Chicharrones and guacamole
£4.50
Cerviche tostada (NGCI)
£6.00
Queso fundido
£6.00
Melted cheese with homemade chorizo or poblano chilli with totopos
Salad (NGCI)
£6.00
Shredded red and white cabbage, radish, red onion, avocado, carrot and crispy tortilla bits
PORK, BEEF, CHICKEN OR HOMEMADE CHORIZO
£3.50
Chicken and Chorizo
£4.00
Squash, sweet potato, toasted seeds and feta
£3.50
Marques del valle sauvignon blanc
£18.95
By the glass: 125ml £4.50; 175ml £5.75; 250ml £6.95
(Mexico) Quite fruity with aromas of pear and citrus fruit. Very easy drinking and very refreshing.
Percheron chenin blanc/viognier
£19.95
(South Africa) Fresh apricot, white peach and hints of passion fruit.
Cien malvasia
£21.50
(Spain) Appealing, fresh, and floral white with a twist of spice.
Leira seca
£24.95
(Portugal) Dry but with traces of tropical fruits.
Percheron Rose
£20.95
By the glass: 125ml £6.00; 175ml £6.50; 250ml £7.50
(South Africa) A bright, punchy, characterful rosé.
Marques del valle cabernet sauvignon/malbec
£18.95
By the glass: 125ml £4.50; 175ml £5.75; 250ml £6.95
Mexico) A rich and full red with lots of jammy fruits on the nose and even hints of mocha.
Cien tinto
£21.50
(Spain) Ripe plums and blackberries, with a twist of smoke.
Lopez rioja crianza
£22.95
(Spain) Ripe red fruits, aged vanilla.
Juan gil 4
£23.95
(Spain) Rich plum and blackcurrant pastille characters, with delicate vanilla spice and cedar.
Mas macia cava
£24.95
Complex flavours of apples and stoned fruits, with some nutty notes.
Dos XX
£4.75
Modelo especial
£4.75
Carona
£4.00
Pacifico clara
£4.75
Piston head
£4.00
Piston head amber
£4.00
Red stripe
£3.75
Polar Monkey IPA
£5.00
Orchard pig reveller cider
£4.75
Michelada
£6.00
Modelo especial, Chilli rim glass with fresh lime, Worcestershire sauce, hot sauce and ice
Michelada clamato
£6.50
Modelo especial, Chilli rim glass with fresh lime, Worcestershire sauce, hot sauce and clamato
Heineken alcohol free lager
£3.95
Daily agua fresca
£2.95
Refreshing fruit drink
Sparkling water
£2.00
FREE REFILLS. Price is per person.
Gusto organic energy drink
£3.50
Cola or Lemon
Gusto sicilian blood orange
£3.50
Horchata
£2.95
Mexican rice drink with cinnamon
Jarritos, Mexican sodas
£3.00
Guava, Grapefruit or Mandarin
Canned drinks
£2.00
Coke, Diet Coke, Ginger Beer, Sprite
HOMEMADE SPARKLING COOLERS
Hibiscus flower and orange
£3.00
Fresh lime and mint
£3.00
Passion fruit and orange
£3.00
Home made hibiscus
£3.00
Citrus mix
£3.00
Why not add a tequila shot
Yorkshire tea
£1.80
Herb teas
£2.00
Ask your server for today's choices
Double Espresso
£2.00
Americano
£2.00
Latte
£2.50
Cappuccino
£2.50
Flat white
£2.50
Mexican Mocha
£3.00
Mexican hot chocolate
£3.00
Coffee and xo patron coffee tequila liquore
£6.50
Coffee and casabel honey tequila liquore
£6.50
GREAT ON THEIR OWN OR IN A COFFEE
house infused reposada Tequilas
£3.50
Ask your server about our infused Tequilas
Ancho reyes chili liquor
40%
£3.95
Cazcabel honey infused Tequila
34%
£3.95
Patron xo, coffee infused tequila
35%
£4.50
Patron incendio chilli chocolate tequila
30%
£4.50
Ancho reyes verde
40%
£4.50
Crystal skull vodka
40%
£4.50
100,000 scovilles naga vodka
40%
£4.50
Havana 3 white rum
40%
£3.50
Aluna Coconut Rum
35%
£3.50
Blackwell Jamaican Rum
40%
£3.75
Tequila fresh from distillation with little to no aging. It is the basic clear liquid that is the base for all other Tequilas and is the direct expression of Agave. Blanco can be rested or aged for up to 59 days and still be classified as Blanco or Plata Tequila.
El Jimador Blanco
40%
£3.00
Tequila aged for a minimum of sixty days in oak barrels. Usually White American Oak. The wood barrels give the Tequila a more straw-like colour, and delivers a more mellow and developed flavour.
El Jimador Reposado
38%
£3.00
Our house pour.
Centenario Reposado
40%
£4.00
Herradura Reposado
40%
£5.00
Tres Generaciones
38%
£6.00
Hijos de villa reposado
38%
£6.50
Tequila that has been aged for a minimum of one year, in government sealed oak barrels that are no larger then 600 litres. A sipping spirit, most Anejos are masterpieces and should not be mixed. To enjoy these superb spirits use a snifter, let it breath and roll the juice over the tongue.
Tequila can only be made with one species of Agave by law, the Blue Agave. Mezcal however can be made with upwards of 30 varieties of Agave, although most are made with using the Agave Espadin. The production process of Mezcal is different from Tequila, which leads to a different flavour profile with a smoky, peppery character.
Siete Misterios
45.5%
£4.50
Mexcal Burrito Fiestero
40%
£4.50
La Penca
40%
£6.00
50ml bottle
OTHER AGAVES
Sotol is a distilled spirit made from the Desert Spoon plant and grows in the northern regions of Mexico, and it is the state drink of Chihuahua. The Desert Spoon takes 15 years  to reach maturity before it can be harvested and only one bottle of Sotol can be produced per plant.
Introductory three
£13.00
An affordable introduction to the different styles and ages of Tequila: El Jimador Blanco, Centenario Reposado, Ocho Anejo.
Taste of Mexico
£14.00
A selection of different types of Agave based spirits from across Mexico. Allowing you to see the subtle differences between each Agave plant and its end product: Sotol Reposado, MonteLobos Mezcal, El Jimador Reposado.
mezcal three
£15.00
Three Mezcals from different producers with contrasting flavours allowing you to experience the full scope of Mezcal flavours: Burrito Fiestero, Montelobos, Illegal Reposado.
Bon vivant's three
£18.00
Three of our favourite Tequilas from across the range, allowing you to discover what Tequila can offer: Tres Generaciones, Kah Reposado, Don Julio Anejo.
Our notorious Mexican Margaritas, all shaken, with a double shot of El Jimador Reposado and splash of Triple Sec…
Classic lime with salt and lime zest rim
£7.50
Pink grapefruit margarita with hibiscus rim
£7.50
Homemade hibiscus syrup with hibiscus rim
£7.50
Passionfruit with cinnamon rim
£7.50
Blood orange and chilli infused tequila with arbol chilli rim
£7.50
Montelobos mezcal lime margarita with chilli rim
£9.00
Mocha margarita
£9.00
Patron XO coffee tequila, mozart dark chocolate liquor shaken with esspresso coffee agave nectar.
Tommy's Margarita
£10.00
Herradura Anejo, fresh lime juice cointreau and Agave syrup.
Paloma
£7.50
50ml El Jimador Reposado, fresh lime, grapefruit jarritos and salt lime rim.
Pink Grapefruit Paloma
£9.00
50ml montelobos mezcal, pink grapefruit, fresh lime, soda and hibiscus rim.
Tequila Sunrise
£7.50
50ml El Jimador reposado tequila, OJ, Grenadine.
Bloody Maria
£7.95
50ml El Jimador Resposado Tequila, hot sauce, Worcestershire sauce, lime, tomato juice, Arbol chilli rim. Add clamato juice £1.00
Bloody Montelobos Mezcal
£9.00
50ml Montelobos Mezcal, hot sauce, Worcestershire sauce, lime, tomato juice, Arbol chilli rim. Add clamato juice £1.00
Dark and Stormy
£7.50
50ml Blackwell rum, lashings of lime and fiery Ginger Beer.
Mojito
£7.95
50ml Havana Club rum, fresh lime, mint and soda water.
Tulum Breeze
£7.95
25ml Aluna Coconut rum, 25ml Habanero Tequila, passion fruit juice and pineapple juice with a splash of lime.
Gin Blush
£5.00/£8.00
25ml £5.00; 50ml £8.00Portobello gin, home made hibiscus syrup and tonic.
T&T (Tequila & Tonic)
£5.50/£8.50
Single £5.50; Double £8.50El Jimador Reposado tequila, tonic and a generous squeeze of fresh grapefruit.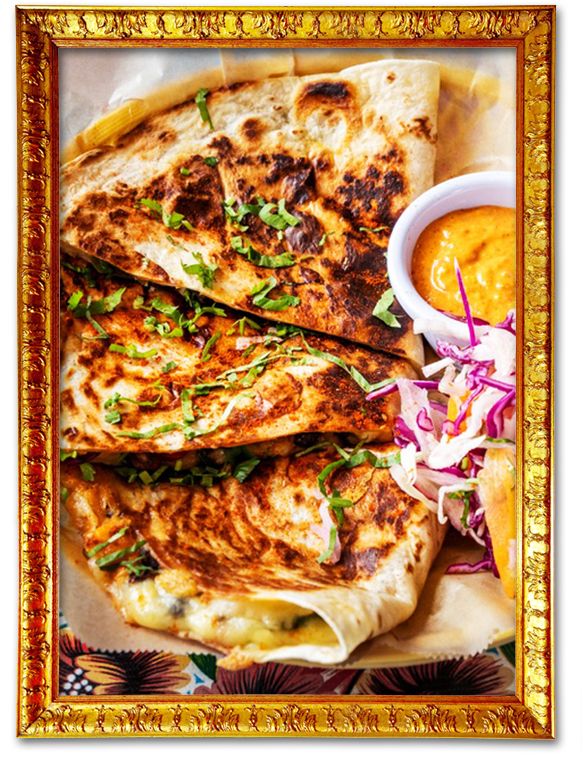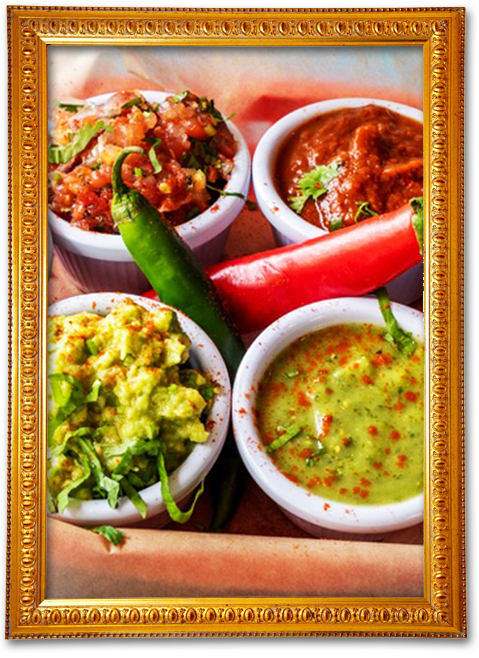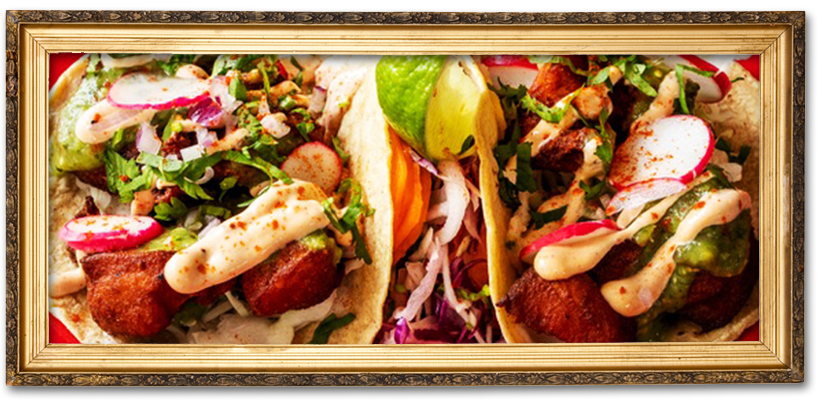 Takeaway or deliver to your door
We offer a take away service at La Choza. Just call us up to place your order, and then pop in to collect it.
Or, we can come to you. Have La Choza delivered to your door by 'Deliveroo'. Just click on the link below to place your order.


Where we are and when we are open
Don't hesitate to get in touch and we'll get back to you as soon as we can.
La Choza
36 Gloucester Rd,
Brighton, BN1 4AQ.
+44 (0) 1273 945 926
info@lachoza.co.uk
Open from…
Monday
11:30am – 4pm
Tuesday to Sunday
11:30am – 10pm
Bookings
La Choza has a relaxed 'turn up and eat' policy. However, for larger groups we are able to take bookings for parties of 10, or more, up to a maximum of 17 people. Please use the details above to call or email us with your reservation details. You can also contact us using our online contact form.